Hands-on Menu
(You can choose to play only, listen only, or both play and listen.)
Feature ①
Beginners welcome! Anyone can play it right away.
Hakumai devised a playing method that makes it easy and beautiful to play, and arranged songs for beginners. We will practice slowly so don't worry about it. In the 20-minute course, you will be able to play the traditional Japanese song "Iroha Uta," and in the 50-minute course, you will be able to play seasonal children's songs. Hakumai sings the song and plays the main melody, so even those who have never played an instrument can enjoy playing together.
Feature ②
You can feel WABI-SABI.
Even if you have never touched traditional culture, Hakumai will explain it so that you can enjoy the sound of the shamisen. If you know the Japanese culture from the sound, maybe the way you feel about things will change? ! We recommend that you take it before sightseeing in Kyoto!
Feature ③
The more you listen, the more you play, the more you heal.
The shamisen we have prepared has tuned to the 528Hz, which has a relaxed effect and John Lennon focused on. With the classic sound quality, the more you listen to it, the more you play it, the more relaxed you will be. When you finish your practice, you will be refreshed.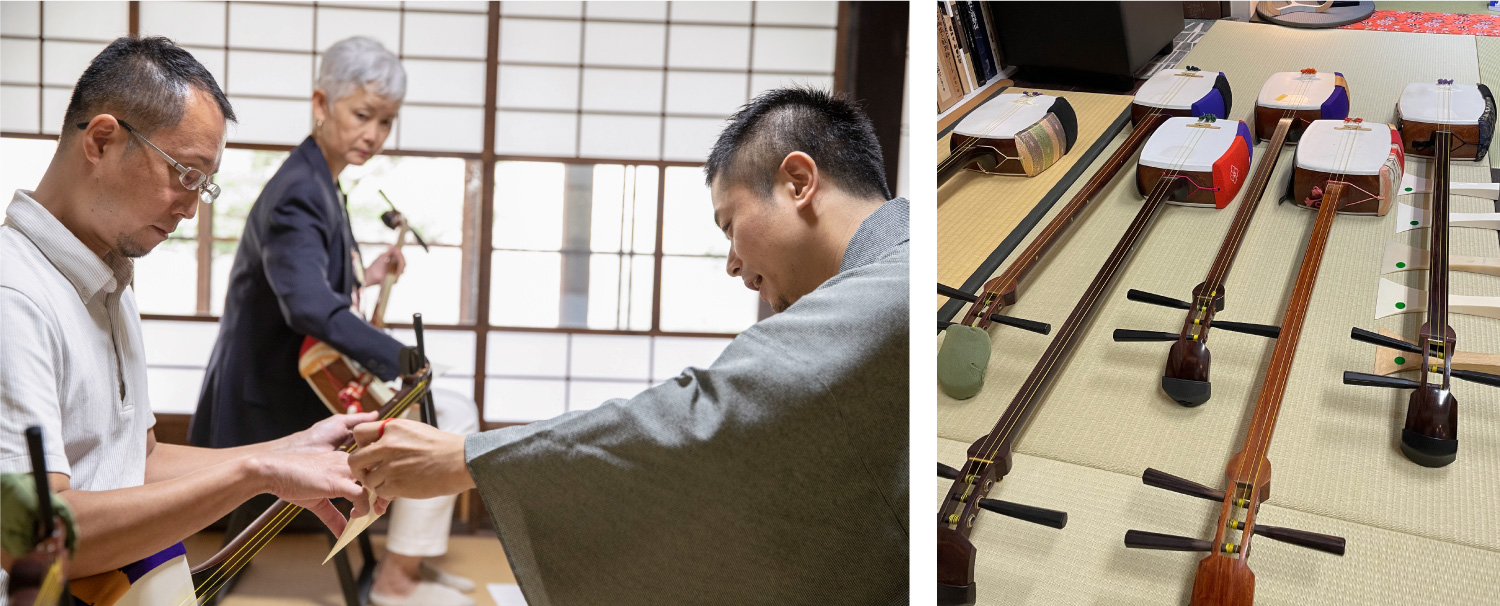 ※Shamisen is available for free rental.