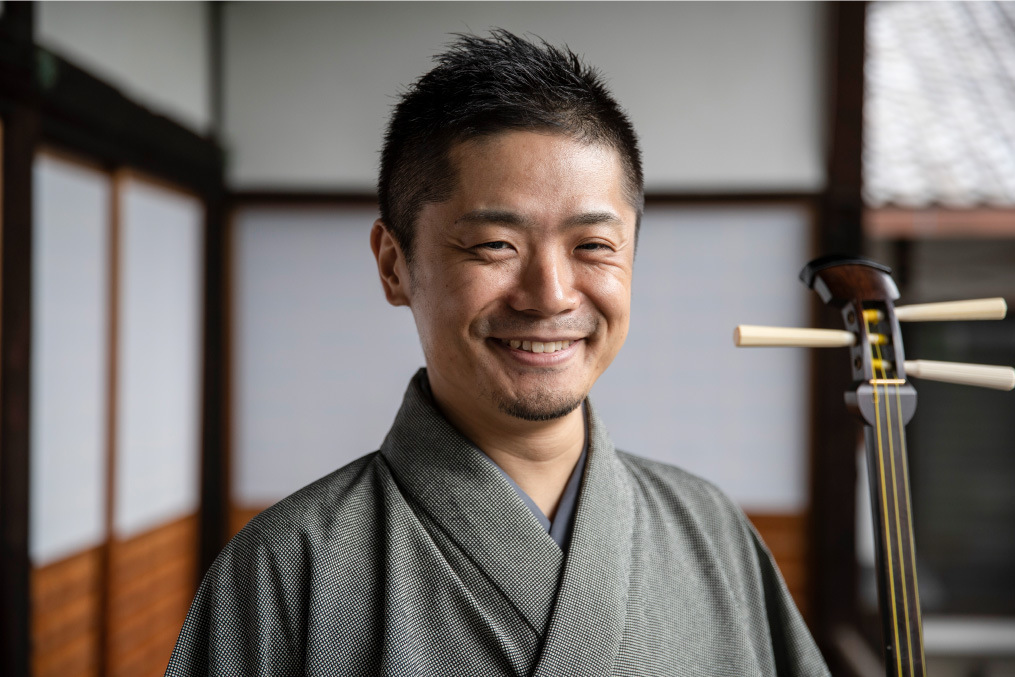 Japanese Sound Experience Designer
Was born in 1982, Tokyo. Now lives in Kyoto.
In 2002, studied performing arts centered on physical expression at Kyoto Art and Design University and started playing nagauta (BGM for Kabuki, kind of J-POP in the Edo period) in a university circle. From 2007, became a nagauta player and performed at Kabukiza, National Theater, Minamiza, Shochikuza, National Bunraku Theater, Gokagai Kaburenjo, etc.
In 2014, started solo performances as Yamada Hakumai. Now playing, creating, and giving lessons to feel WABI-SABI.
Playing shamisen and singing not only classical nagauta but also Japanese old songs,children's songs and original songs.
In the singing and shamisen class, we have lessons to enrich the Japanese sensibility.
@Kyoto Higashiyama Sanjo class + online class A member of the Japanese sound space design group "Suisen". On May 2019, released the original album "Konjaku Oto Fukei (Sound of landscapes~now and in the past~" (currently available). CDs are on sale and can be played on each music distribution service.